S M B S
is the member of the International Federation of Clinical Chemistry and Laboratory Medicine-IFCC, European Federation of Clinical Chemistry and Laboratory Medicine-EFCC and Balkan Clinical Laboratory Federation-BCLF.
NEW
Journal of Medical Biochemistry
since 2015 is Abstracting&Indexing by PubMed services
Authors are requested to submit their papers electronically by using online manuscript submission available at aseestant.ceon.rs/index.php/jomb/login
This site will guide authors stepwise through the submission process.
All manuscripts submitted to the Journal of Medical Biochemistry are checked using CrossCheck iThenticate plagiarism detection system for duplicate and unattributed content.
The authors may, if they choose, pre-check their manuscript on their own, using the same iThenticate software, follow the link connected to the logo below:
Information about Journal of Medical Biochemistry
www.scimagojr.com
Impact Factor for Journal of Medical Biochemistry in 2020/2021 is 3.402
THE JOURNAL OF MEDICAL BIOCHEMISTRY
IS A MEMBER OF

www.ease.org.uk


www.wame.org


www.publicationethics.org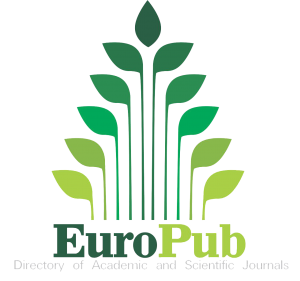 Journal of Medical Biochemistry
se nalazi na Vikipediji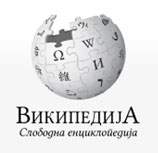 XVII Međunarodna konvencija o kvalitetu JUSK ICQ – 2021
16. Konferencija NTK-Akreditovane laboratorije online webex prezentacija,
četvrtak 10. juna od 15h.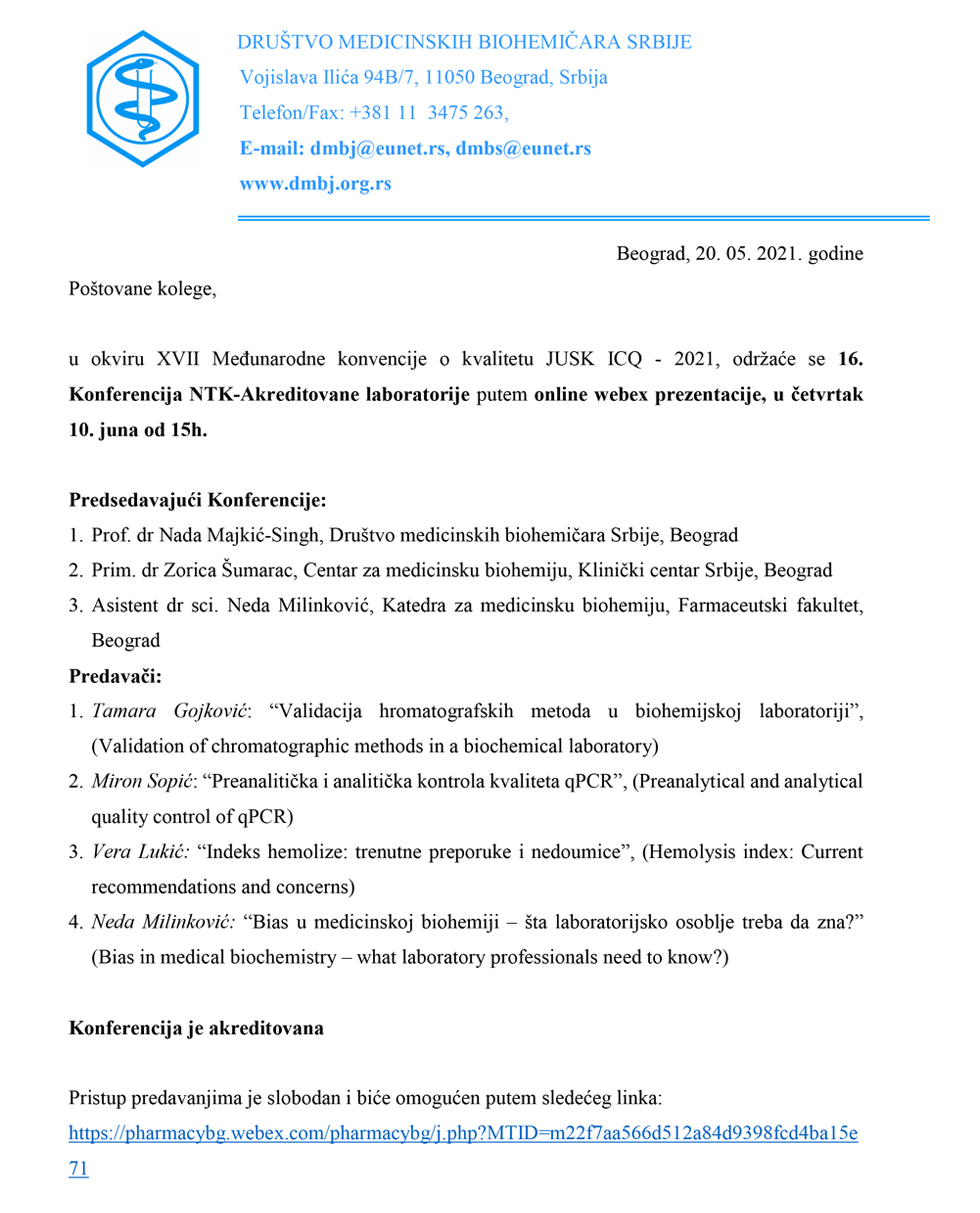 SOCIETY OF MEDICAL BIOCHEMISTS OF SERBIA THE MONOGRAPH SCIENTIFIC FOUNDATION "PROFESSOR IVAN BERKEŠ" PUBLISHED BY THE SOCIETY OF MEDICAL BIOCHEMISTS OF SERBIA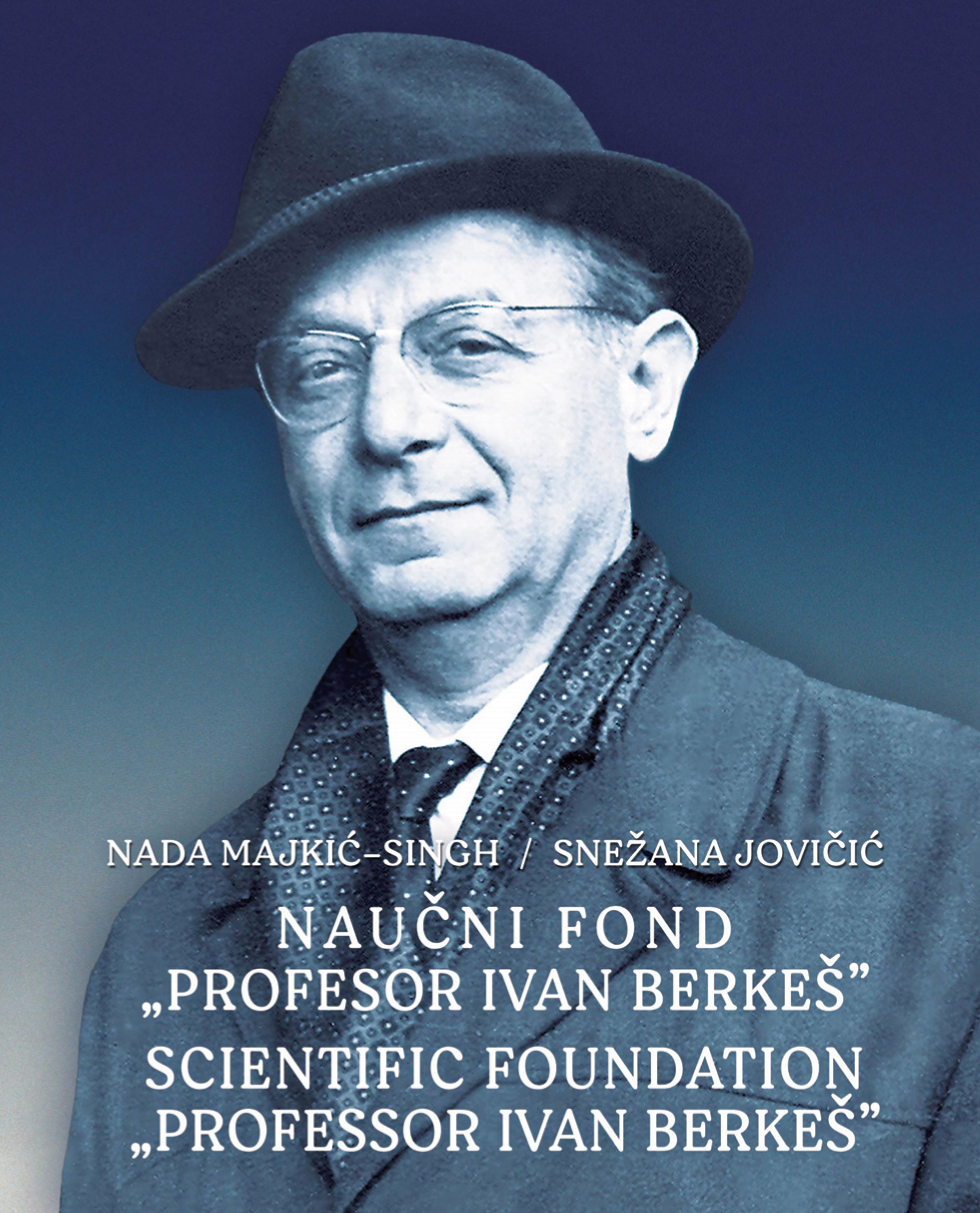 Poziv za učešće u KME o retkim bolestima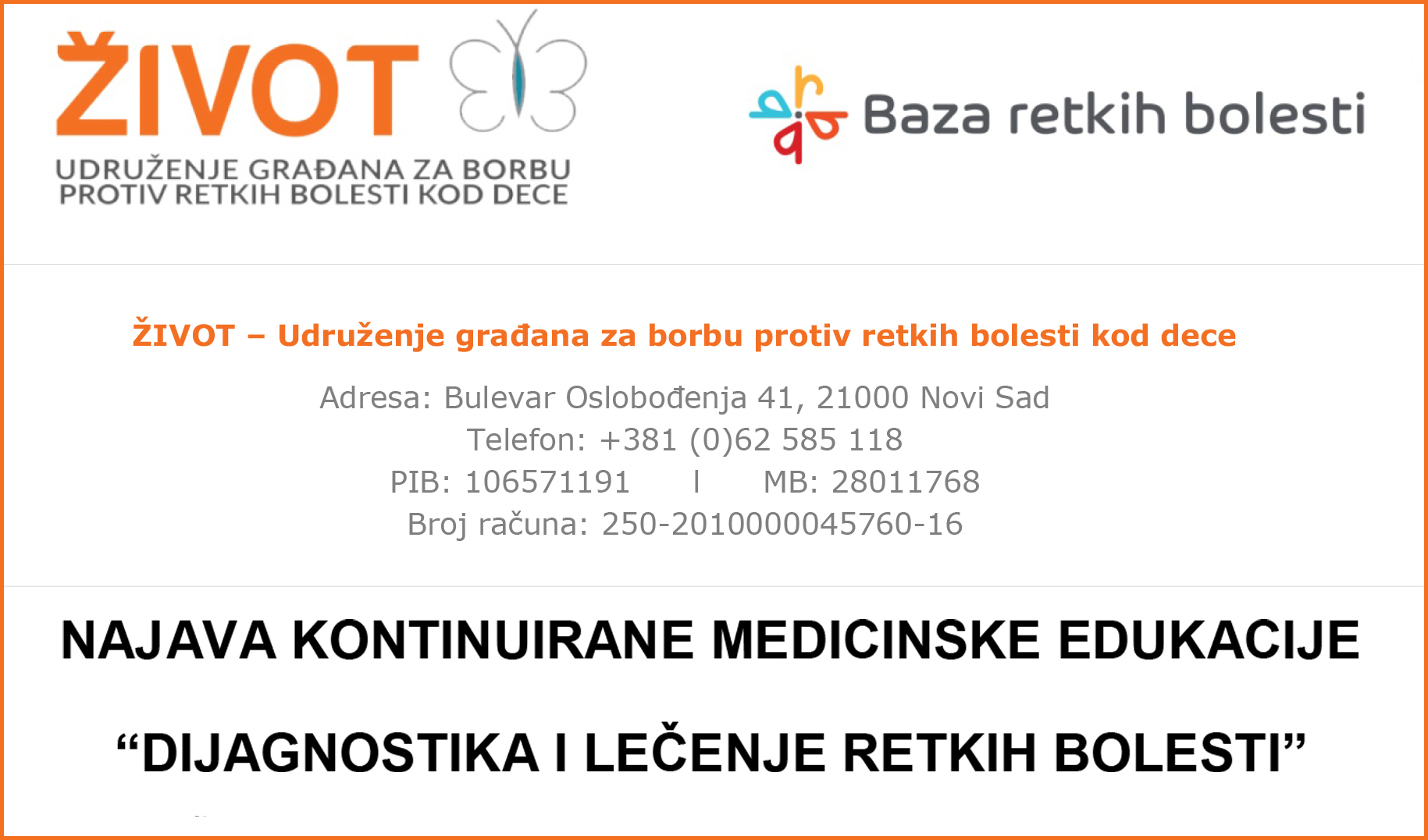 Program skupa
Uputstvo za registraciju


XXII SRPSKI KONGRES MEDICINSKE BIOHEMIJE I LABORATORIJSKE MEDICINE sa međunarodnim učešćem & 16th BELGRADE SYMPOSIUM FOR BALKAN REGION


XXVIII. BALKAN CLINICAL LABORATORY FEDERATION MEETING / XIII. NATIONAL CONFERENCE OF CLINICAL LABORATORY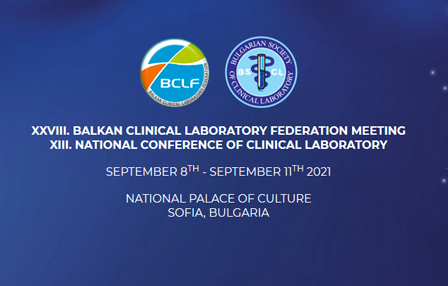 Abstract Submission
Registration Form
Scientific Program
First Announcement



MEDICAL LAB PROFESSIONALS WEEK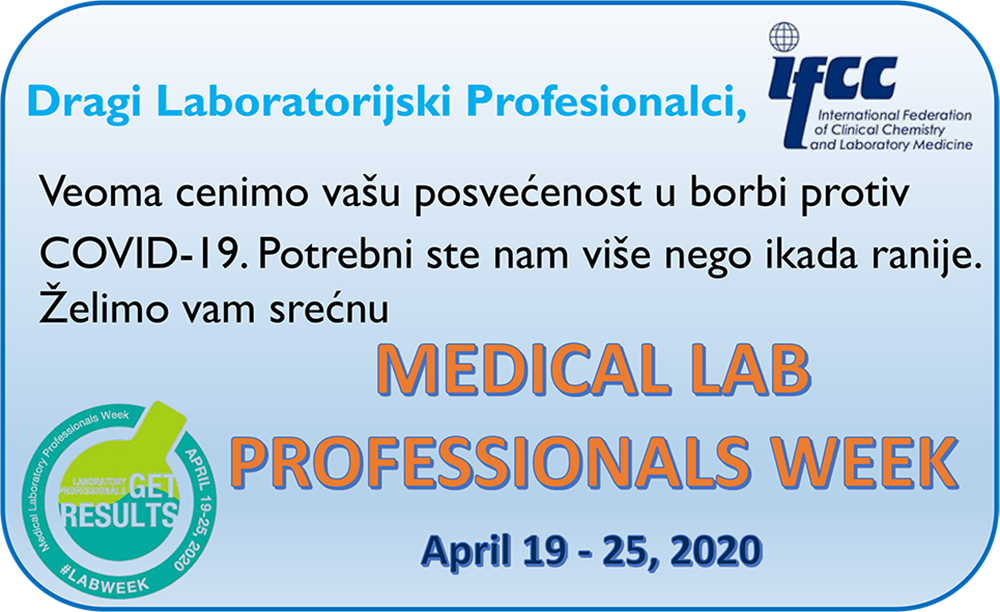 Professor Plebani recommendation letter (PDF)


Informacija o laboratorijskoj dijagnostici COVID-19
1. Poštovani članovi DMBS (PDF)
2. Lippi 2020 CCLM Critical role of laboratory medicien during COVID-19 and other viral outbreaks (PDF)
3. CCLM COVID-19 laboratory and radiological findings Plebani (PDF)


IFCC preporuke za biohemijske laboratorije o COVID-19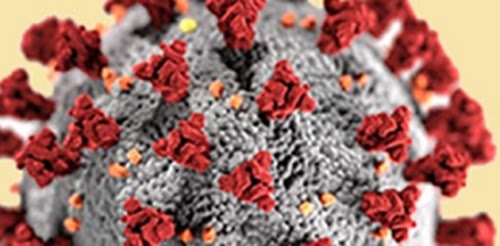 COVID-19
Prof. Nader Rifai and Prof. Giusepe Lippi generated a Learning Lab mini course on COVID-19 along with a short lecture (Pearl).
The link for the course is:
area9lyceum.com
The link for the Pearl is:
www.aacc.org


IMPORTANT INFORMATION PAPER RETRACTION FROM CCLM AND JMB DUE SELFPLAGIARISM


SOCIETY OF MEDICAL BIOCHEMISTS OF SERBIA
THE TWENTY SECOND ANNUAL PROFESSOR IVAN BERKEŠ
SCIENTIFIC CONFERENCE
Prepared by dr Snežana Jovičić
Liaison Member of the IFCC eNewsletter Working Group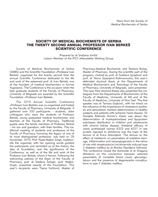 Preuzmi (PDF)


EFLM Academy i EFLM Register of Specialists of Laboratory Medicine (EuSpLM) – informacije i uputstvo za prijem u članstvo.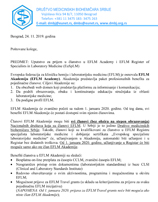 UPIS u REGISTAR EuSpLM
(samo za specijaliste medicinske biohemije i kliničke biohemije)
Link: akademija-eflm.dmbj.org.rs
Zahtev za upis u EFLM Akademiju i Registar specijalista mediicnske biohemije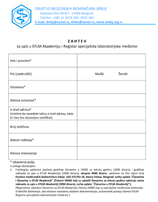 UPIS u AKADEMIJU EFLM
(za sve članove DMBS)
Link: akademija-eflm.dmbj.org.rs
Zahtev za upis u EFLM Akademiju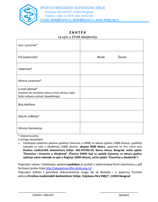 ZAJEDNIČKA EFLM-COLABIOCLI PREPORUKA ZA UZORKOVANJE VENSKE KRVI

Propratni edukativni materijal:
1. Supplementary file
2. Poster – vacuum system
3. Poster – aspiration system
4. Educational PPT presentation
5. Knowledge test
6. Video – vacuum system
7. Video – aspiration system


15th Belgrade Symposium photographs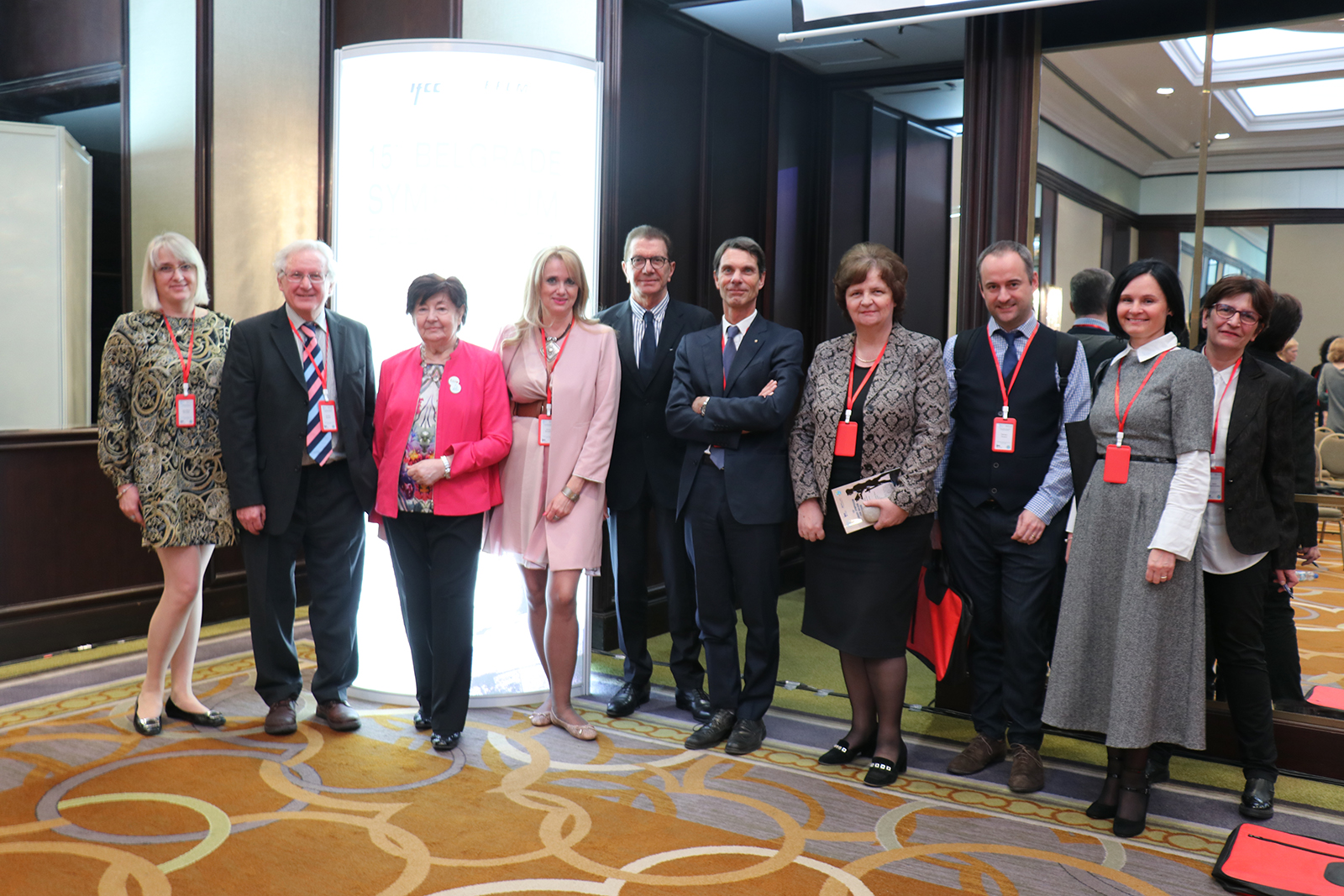 SEOUL 2020
New date
January 6-10, 2021
24-28 May
24th International Congress of
Clinical Chemistry and Laboratory Medicine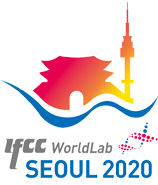 News from the Society of
Medical Biochemists of Serbia
15th BELGRADE SYMPOSIUM FOR BALKAN REGION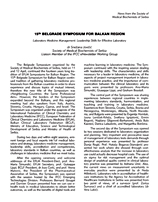 VLP REPORT BELGRADE SMBS PROMOTING BCLF IDENTITY IN BELGRADE WITH THE E-NERGIZED SMBS



Predavanja sa 15th Belgrade Symposium, 2019
15th BELGRADE SYMPOSIUM FOR BALKAN REGION – Neighbouring Countries: The Same Professional Aim Under IFCC and EFLM Auspices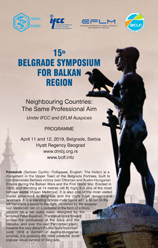 Preuzmi (PDF)
Registracioni list (PDF)
Registration form (PDF)
Pismo učesnicima (PDF)

The EFLM WG Distance Education and e-Learning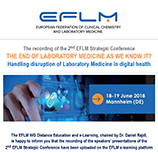 KONGRESI DRUŠTVA
MEDICINSKIH BIOHEMIČARA
SRBIJE 1963 – 2018
NADA MAJKIĆ-SINGH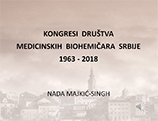 Preuzmi (72 MB)
Predlog indikatora kvaliteta za medicinske laboratorije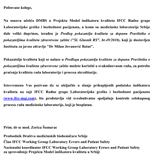 Preuzmi (300 KB)